OVERNIGHT AIR FREIGHT PERTH
TO/FROM PERTH
(including the North-West and South-West) 
"Domestic air freight specialists, 35 years experience"
"Heavy, awkward, bulky, valuable, or urgent domestic air freight, anytime to almost anywhere FAST" 
TEL: 1300 767 136
"CargoMaster KNOW -HOW, to get your air freight to or from Perth quickly and cost effectively"
Welcome to CargoMaster. CargoMaster is renowned for delivering innovative domestic air freight solutions to clients all around Australia, CargoMaster's domestic air freight operations include Same Day Air Freight, Overnight Air Freight, Project Air Cargo,Priority Domestic Air Cargo and Domestic Air Freight Perth Charter services. CargoMaster offers an independent network and 35 years experience organizing the urgent uplift of all types of domestic air freight including, machinery, spare parts, shop fittings, tiles,  staging equipment for major events, including conferences, pallets, crates, and tons of biscuits, the list is endless!i CargoMaster utilizes an extensive on ground fleet of over 40 vehicles based in Perth with 24/7 operations CargoMaster offers DOOR TO DOOR or AIRPORT TO AIRPORT  services.
If you need to move air freight to or from Perth or Western Australia FAST, call the specialists, call CargoMaster!
"Anywhere, anytime, Australia-wide FAST!"
CALL: 1300 767 136 AUSTRALIA-WIDE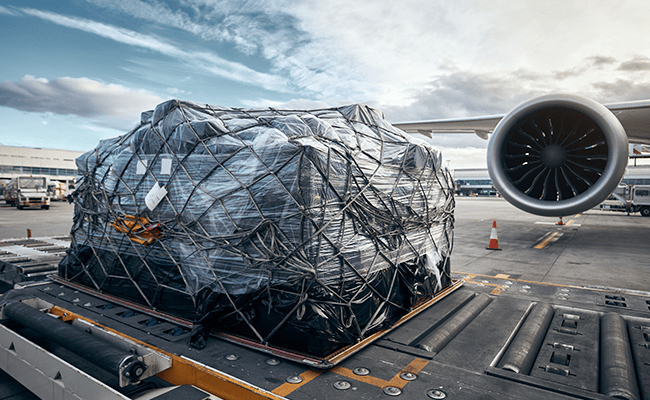 HISTORY AND SUMMARY OVERNIGHT DOMESTIC AIR FREIGHT 
Domestic Air Freight services in Australia commenced in early 1960's. Wards Express was one of the very first Australian Domestic Air Freight Companies. Originally services were airport to airport however Wards Express began delivery services to door in the early 1970's. In the early years  Wards Express was called Lennox Air Freight. The name was changed in the mid 1960's to Wards Express. Wards was established by Sidney Spencer Ward, born in 1914 Sidney Ward was the youngest of four children. People inside the company at the time remember Sid Ward as "The Phantom" because he could turn up anywhere at anytime!. Wards Express grew to employ over 3000 staff and operated in Australia and PNG, wards had 18 aircraft (mostly Lear jets).
The other significant air freight operator in the mid 70's was Ansett Air Freight, in those days Ansett air freight was owned by Ansett Airlines and Ansett airlines was 50/50% owned by Sir Peter Abeles TNT Corporation and Rupert Murdoch's  News Corporation. Ansett Air Freight was by far the biggest carrier of domestic overnight air freight in Australia.
Things have changed a lot since the 1960's especially since the introduction of the internet. Back in the 70's air cargo consisted mostly of documentation moving between Australia's capital cities.
Today in Australia over 480,000 tons of air freight is moved annually between Australia's five major capital city airports, Sydney, Melbourne, Brisbane, Perth and Adelaide. The largest domestic air freight port in TERMS OF DOMESTIC AIR CARGO is Melbourne, Melbourne is also Australia's domestic air freight "HUB". Melbourne handles around 140,000 tons of overnight air freight every year. Australia's largest city Sydney is second after Melbourne, Sydney handles around 110,000 tons (2020). Nest is Brisbane Airport followed by Perth and then Adelaide. The big majority of Australia's overnight domestic air freight is uplifted in the belly holds of passenger aircraft, 737, A320 and A330 aircraft . The remaining 15 percent is mostly handled by Freighter aircraft. Freighter services are also available to Tasmania and Darwin.

OVERNIGHT AIR FREIGHT
At CargoMaster we strive to deliver cost effective air cargo services to
business, government and private individuals.  URGENT air cargo all day, every day! 
CALL NOW: 1300 767 136
"SAVE MORE, SAVE TIME"
CONTACT CARGOMASTER ,WILL SAVE YOU TOO!
AIR FREIGHT PERTH
CALL NOW: 1300 767 136  NATIONWIDE
"SAVE MORE, SAVE TIME" with CargoMasters' Australia wide overnight air freight services to and from Perth!
CONTACT OUR TEAM TODAY CARGOMASTER WILL SAVE YOU TOO!
PERTH AIR FREIGHT
24/7
CALL NOW: 1300 767 136